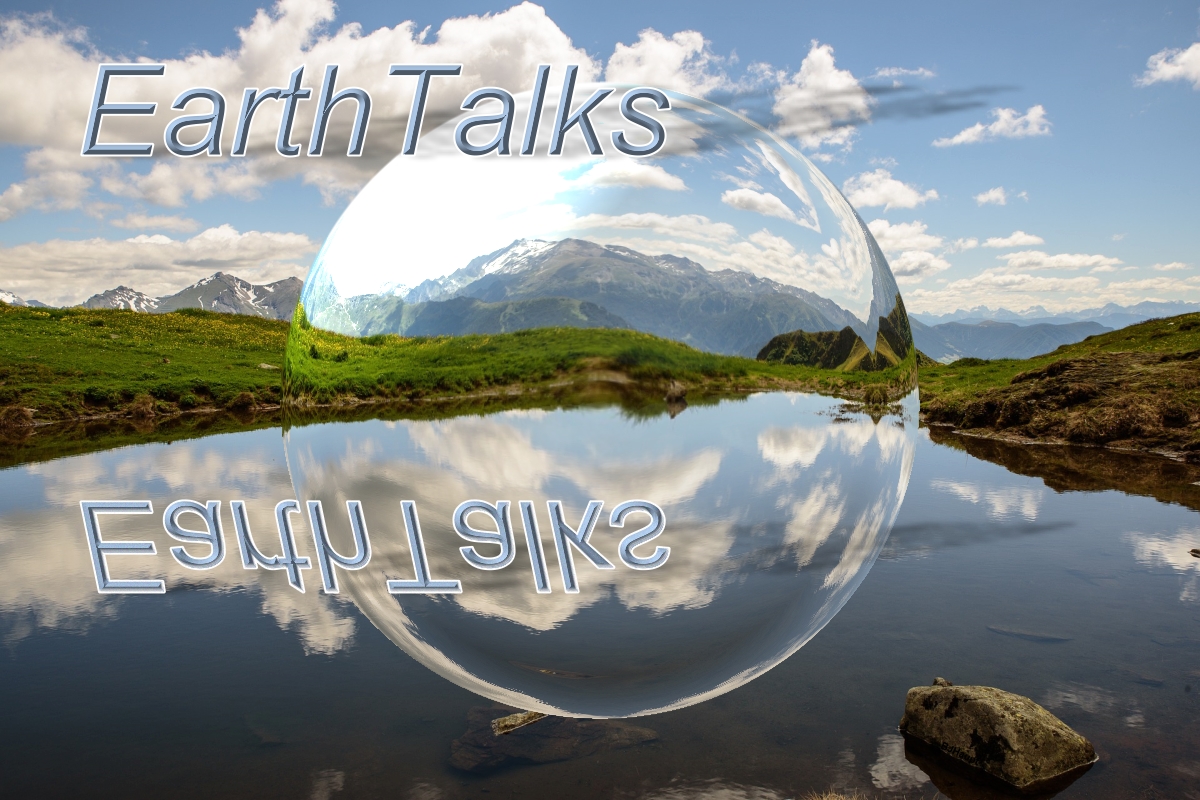 The spring 2021 EarthTalks series, "Energy and Climate Policy: How to Avoid a Global Hothouse," will focus on policies and technologies that could help slow down global warming. It will address questions related to carbon taxes, renewable energy subsidies, and the feasibility of carbon sequestration, among other topics. The series will be held in conjunction with EARTH 400, a course for students who wish to pursue these topics in greater depth.
The seminars, which are free and open to the public, take place from 4 – 5 p.m. on Mondays via Zoom.
EarthTalk Seminars by date

Date
Speaker
Presentation
Jan 25
Kerry Emanuel
Massachusetts Institute of Technology
"Overview of global change and policy options"

Feb. 01
James Kasting
Penn State
"Global warming, human heat stress, and the prickly politics of combatting climate change"

Feb. 08
David Keith
Harvard
"Solar geoengineering"

Feb. 15
Rob Socolow
Princeton University
"The urgency and pitfalls of swapping the current energy system for a low-carbon one"

Feb. 22
Kevin Smith
Lightsource BP
"Lightsource BP – Penn State solar"

Mar. 01
Esther Obonyo
Penn State
"Reducing the carbon footprint of the built environment"

Mar. 08
Amanda Johnsen
Penn State
"Future of nuclear fission for electricity generation"

Mar. 15
Mark Sentesy
Penn State
"Climate ethics: Social systems and human health"

Mar. 22
Lisa Iulo
Penn State
"Designing cities, designing buildings"

Mar. 29
Paul Shrivastava
Penn State
"Energy and climate challenges in an increasingly unequal world: Penn State's holistic sustainability approach to avoiding a global hothouse"

Apr. 05
David Victor
University of California San Diego
"Making climate policy work"

Apr. 12
Jean-Paul Allain
Penn State
"The role of nuclear fusion in climate and sustainable development"

Apr. 19
Dieter Helm
Oxford
"Net Zero: how we stop causing climate change" - NOTE: SEMINAR TAKES PLACE AT NOON

Apr. 26
Panel discussion

"How do we avoid a global hothouse?"

Organizing Committee Members:
Sponsored by EESI