Mondays at 4:00 p.m., 112 Walker Building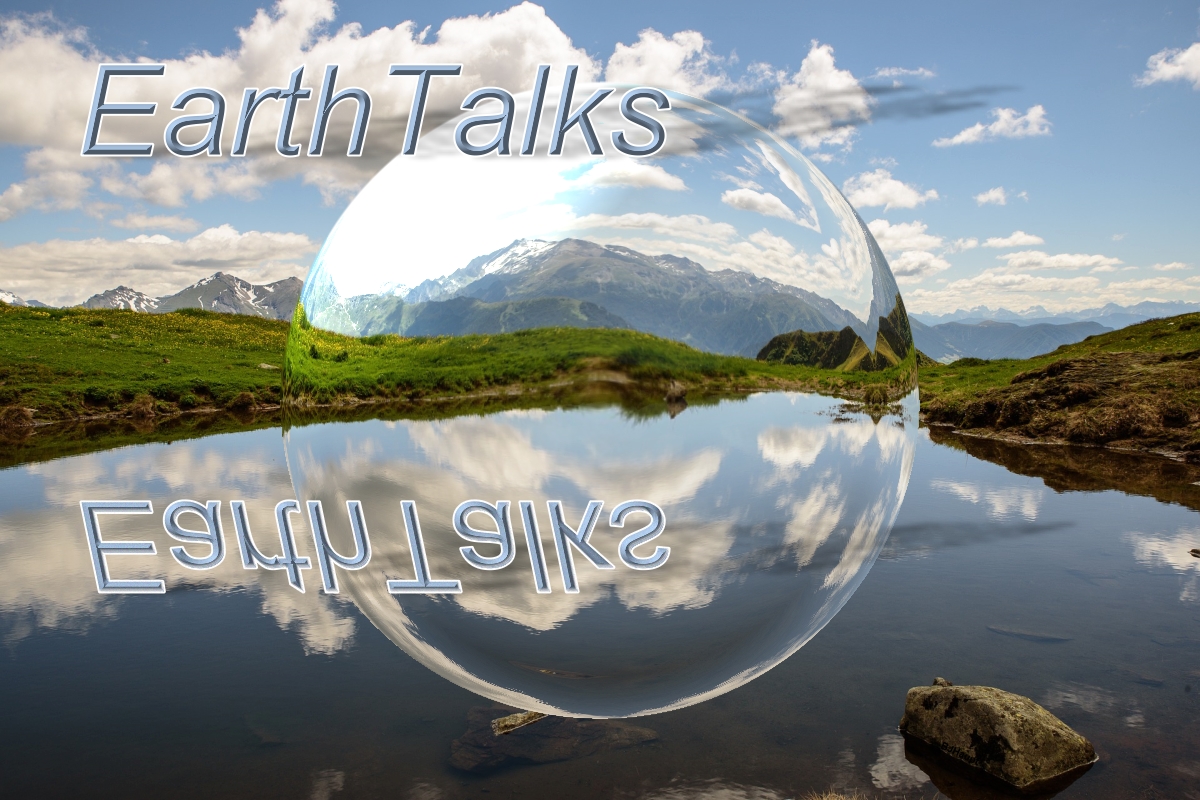 As the effects of climate change grip the planet, and the globe continues to warm, current sources of energy production may no longer continue to be adequate. The Fall 2022 seminar series, "Exploring the Multiple Dimensions of Solar Energy," will focus on exploring the development of solar energy through multiple, and intersecting, lenses.
With both a local and global scope, the series will present the latest perspectives on policies, environmental management, and the technological advancements towards the dual use, and social and cultural implications of solar energy. Through these perspectives, the series aims to foster discussion around how society can achieve just and sustainable transitions in building solar and renewable energy capacities, both locally and globally.
The series is scheduled to take place in 112 Walker building from 4:00 – 5:15 p.m. and will feature the following speakers:
EarthTalk Seminars by date

Date
Speaker
Presentation
Sept. 19
Stephanie Buechler
Penn State
"An Energy Justice Framework for Applied Research on Women, Solar Energy Use and Agriculture"
Watch the seminar
Sept. 26
Allen Landis
Penn State
"Snapshot of Pennsylvania's Solar Sector – and Programs & Policies to Grow It"
Recording of talk not available
Oct. 3
Rob Altenburg
PennFuture Energy Center
"Solar Policy and Politics in Pennsylvania"
Watch the seminar
Oct. 10
Kaitlyn Spangler
Penn State
"Towards solar justice in Pennsylvania: tensions of land, farming, and power"
Watch the seminar
Oct. 17
Tom Murphy
Marcellus Center for Outreach and Research at Penn State
"Utility Scale Solar and Pennsylvania – Trends, Impacts, and Implications"
Watch the seminar
Oct. 24
Lexie Hain
Lightsource BP
"Agricultural integration & solar facilities: Agrivoltaics in Context"
Watch the seminar
Oct. 31
Nelson Dzade
Penn State
"The Interface is Still the Device: Engineering it for Enhanced Thin Film Solar Cell Performance."
Watch the seminar
Nov. 14
Niko Kochendoerfer
Cornell University
"Effect of sheep stocking rate on ecosystem parameters in ground-mounted solar arrays"
Join the seminar
Dec. 5
Cody Two Bears
Standing Rock Sioux Tribe
"Empowering Native Communities with Renewable Energy"
Join the seminar
Organizing Committee Members:
Sponsored by EESI