Mondays at 4:00 p.m., 112 Walker Building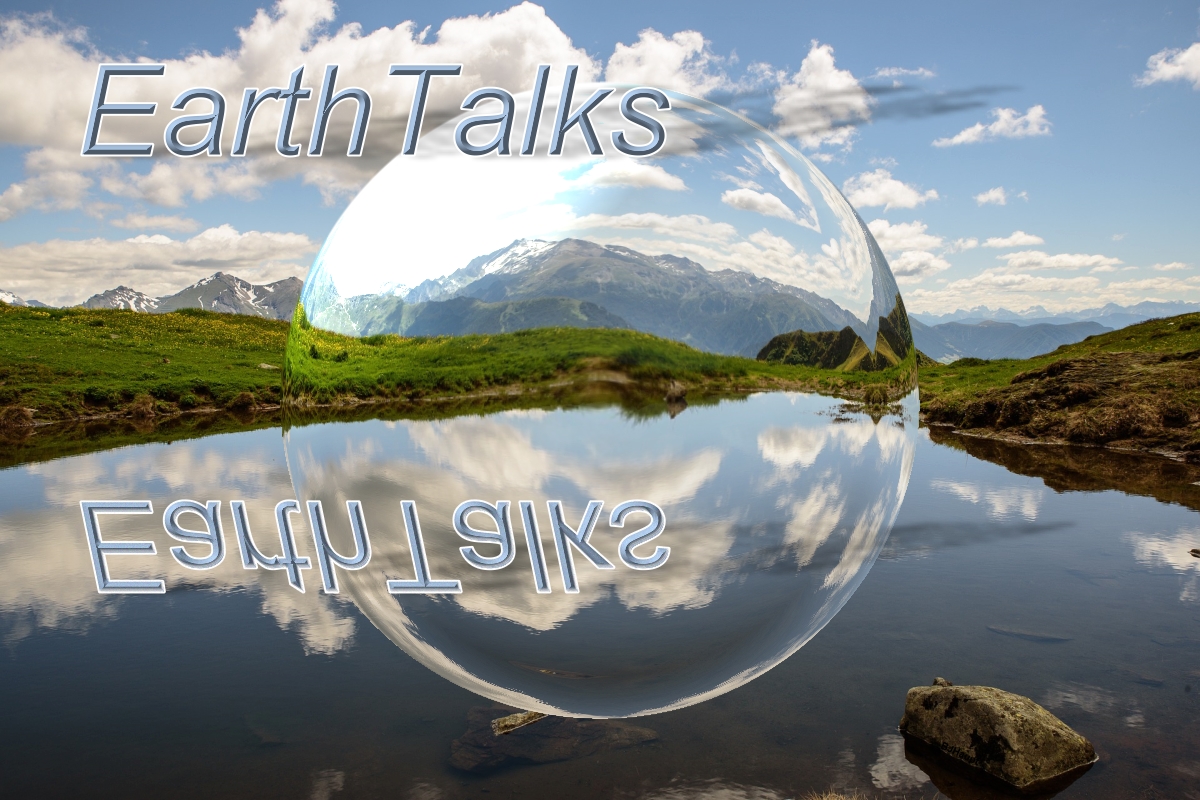 We now live in the golden age of solar system exploration. With a dozen NASA missions currently in development — as well as spacecraft actively on Mars, near Jupiter, and in the Kuiper belt — the current scale of mission activity is unprecedented and brings forth a new era of comparative study of varied worlds at the systems level.
Historically, there has been a close kinship between earth science and planetary science stemming from the recognition that habitability is a special characteristic of Earth and should be cherished. In fact, famed climate scientist Jim Hansen became engaged in understanding the Earth's greenhouse after having studied the Venus atmosphere. Given the Earth and Environmental Systems Institute's (EESI) history of understanding the Earth as a system, the spring 2023 EarthTalks speaker series is intended to provide a venue for the expansion of participant's horizons into our solar system.
The series will also operate as the undergraduate course, Earth 400, which is required for students in the earth science and policy major. For this reason, some portion of each talk will address space science careers and outer space policy.
The series is scheduled to take place in 112 Walker building from 4:00 – 5:15 p.m. and will feature the following speakers:
EarthTalk Seminars by date

Date
Speaker
Presentation
Jan. 9
Chris House
Penn State
"Introduction to Earth Talks Spring 2023, Highly-depleted Carbon at Gale Crater, Mars"
Watch the seminar
Jan. 23
Amanda Hendrix
Planetary Science Institute
"Investigating Icy Worlds Using UV Spectroscopy"
Watch the seminar
Jan. 30
José Aponte
Astrobiology Analytical Laboratory, NASA Goddard Space Flight Center
"Organic Astrochemistry 101: Meteorites and the Origins of Life on Earth"
Watch the seminar
Feb. 6
Alex Hayes
Cornell University
"Ocean Worlds of the Outer Solar System: Life As We Know It or Life As We Don't?"
Watch the seminar
Feb. 13
Steven Greybush
Penn State
"Exploring Martian Atmosphere Weather with Spacecraft and Simulations"
Watch the seminar
Feb. 20
Katherine Freeman
Penn State
"Preparing for the OSIRIS-REx Sample Return"
Watch the seminar
Feb. 27
Nancy Chabot
Applied Physics Laboratory (APL), Johns Hopkins University
"Double Asteroid Redirection Test (DART): NASA's First Planetary Defense Test Mission"
Watch the seminar
Mar. 13
Jennifer Macalady
Penn State
"Microbial Life in the Terrestrial Subsurface"
Watch the seminar
Mar. 20
William Moore
Hampton University
"Venus, a Recently Transitioned Heat-Pipe Planet"
Watch the seminar
Mar. 27
Lauren McKeown
NASA Jet Propulsion Laboratory
"Spiders on Mars, Europa and in the Laboratory: Insights for Icy Planetary Surface Processes through Analog Experiments"
Watch the seminar
Apr. 3
Bradford Foley
Penn State
"Planetary Interior Controls on the Habitability of Rocky Exoplanets"
Watch the seminar
Apr. 10
Lu Chou
NASA Goddard Space Flight Center
"Searching for Life-As-We-Don't-Know-It Using Planetary Mass Spectrometry"
Watch the seminar
Apr. 17
Elaine Seasly
NASA Headquarters
"Enabling Scientific Exploration of Space: NASA's Updated Planetary Protection Policies"
Watch the seminar
Apr. 24
Stephanie Getty
NASA Goddard Space Flight Center
"Building a New Understanding of Venus: The Deep Atmosphere Venus Investigation of Noble gases, Chemistry, and Imaging (DAVINCI) Mission"
Watch the seminar
Organizing Committee Members:
Sponsored by EESI