EESI renovation close to completion
January 2021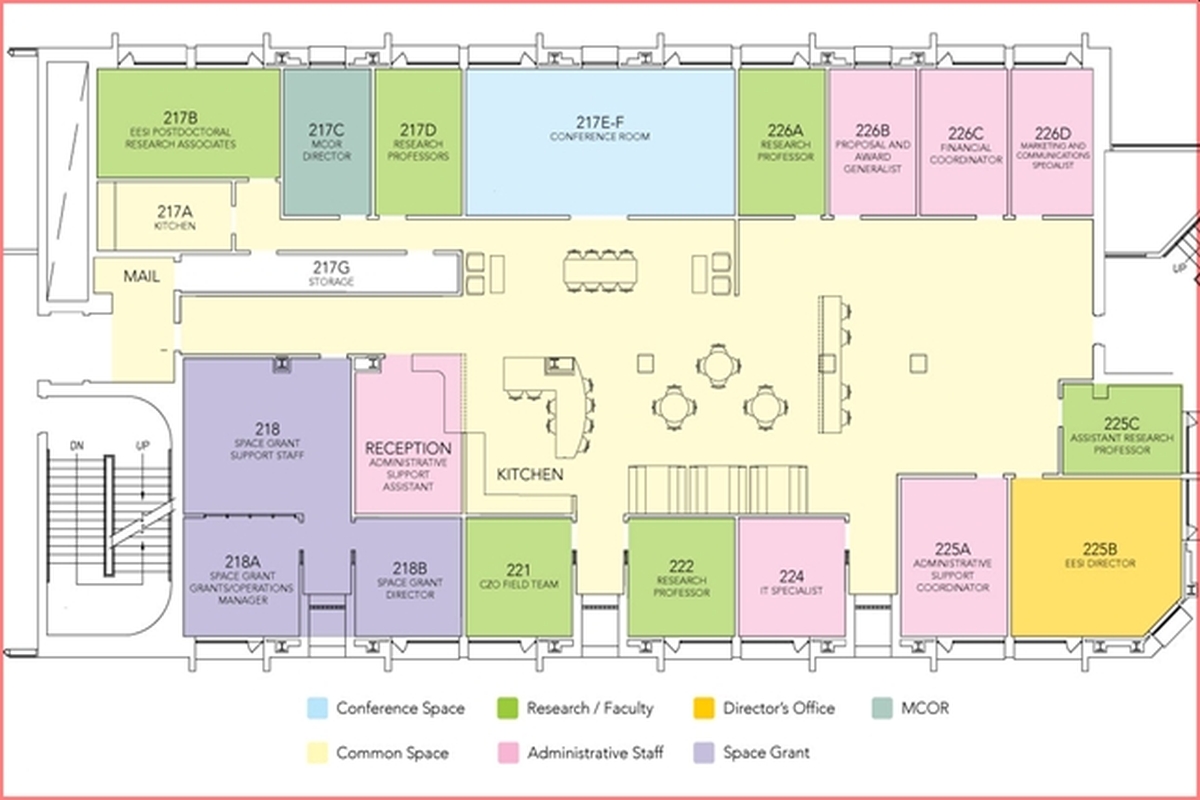 A layout of the Earth and Environmental Systems Institute's renovated second-floor suite.
UNIVERSITY PARK, Pa. – The renovation of the Earth and Environmental Systems Institute's second-floor suite is nearing completion. The project, which began in fall 2020, will transform EESI's main suite into an open collaboration space with plenty of room for researchers to meet with colleagues, a glass-walled conference room and a coffee area.
EESI leadership plans to celebrate the project's completion, scheduled for Feb. 2021, with a virtual reception. The time and date of the reception will be announced at a later date.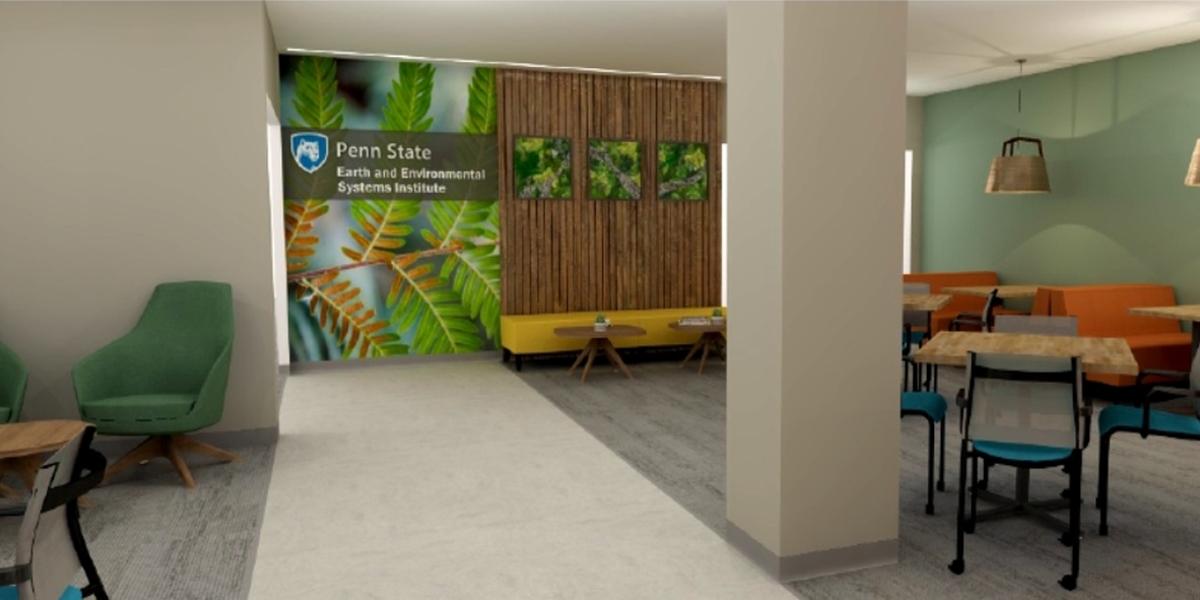 An artist's rendering of the focal wall that visitors to the EESI suite will see upon entering. The wall will include moss, rock and a fossil, representing many of the elements and timescales that EESI scientists research.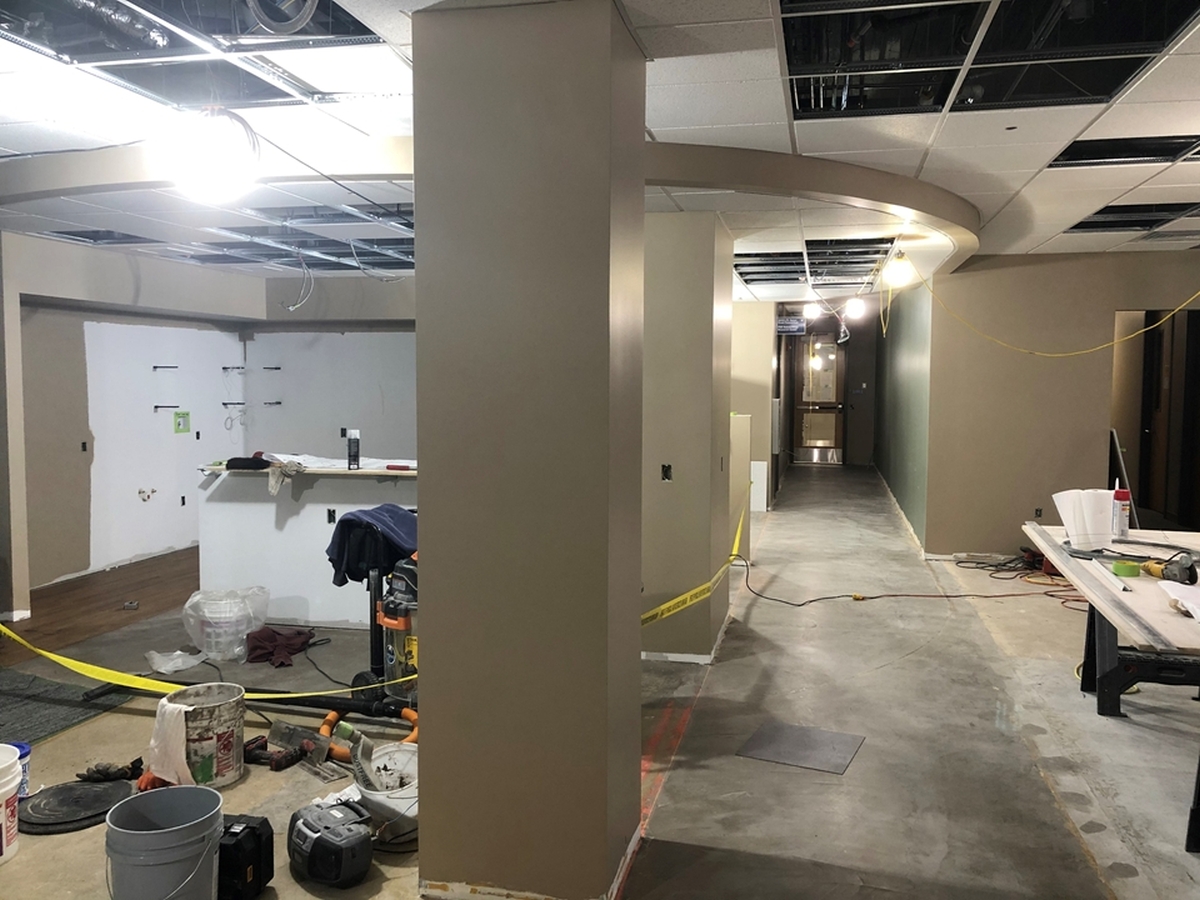 The entrance to the EESI suite, as seen from the focal wall.
Open floor space in the EESI suite.
The old reception area is transformed into a collaborative workspace.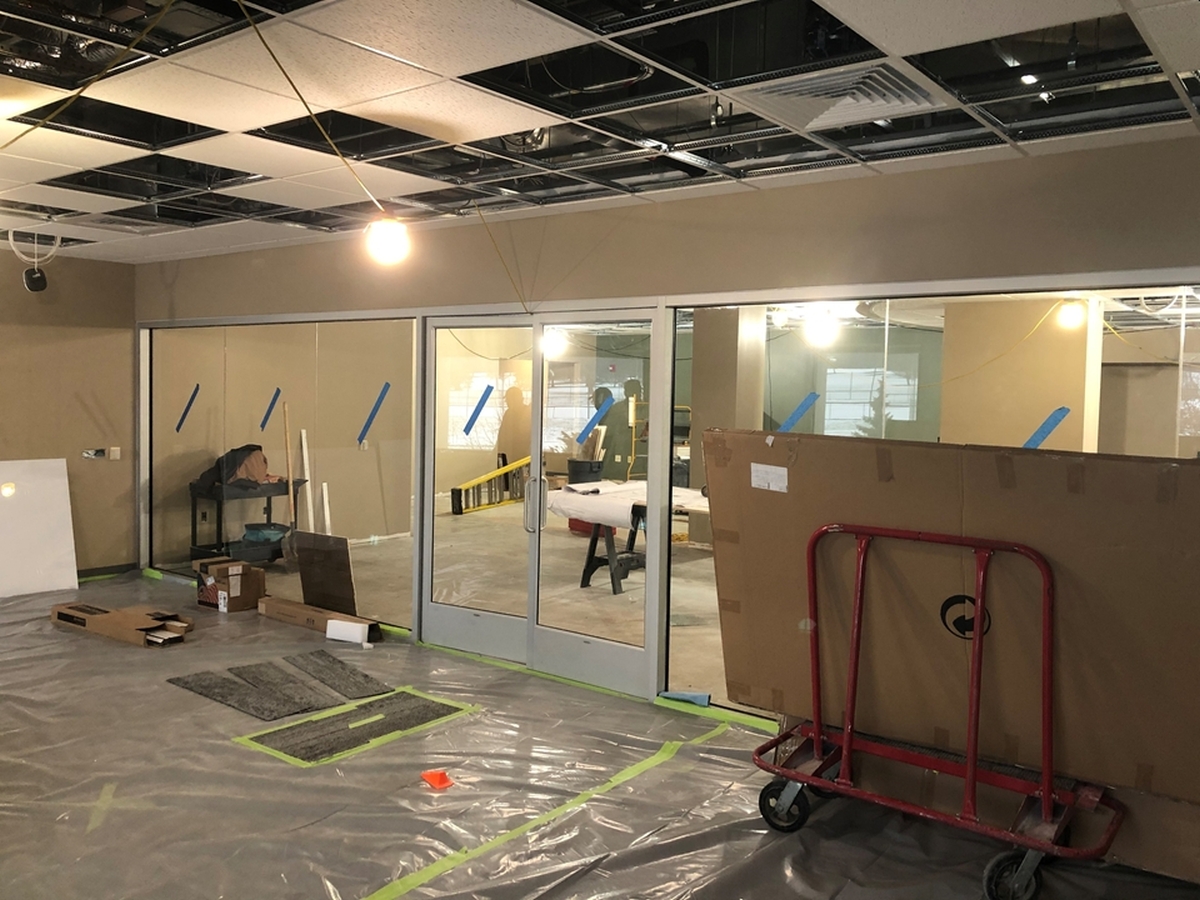 The new conference room with glass walls that look onto the EESI suite.