Penn State researchers, alumni reconnect at annual AGU reception
February 2020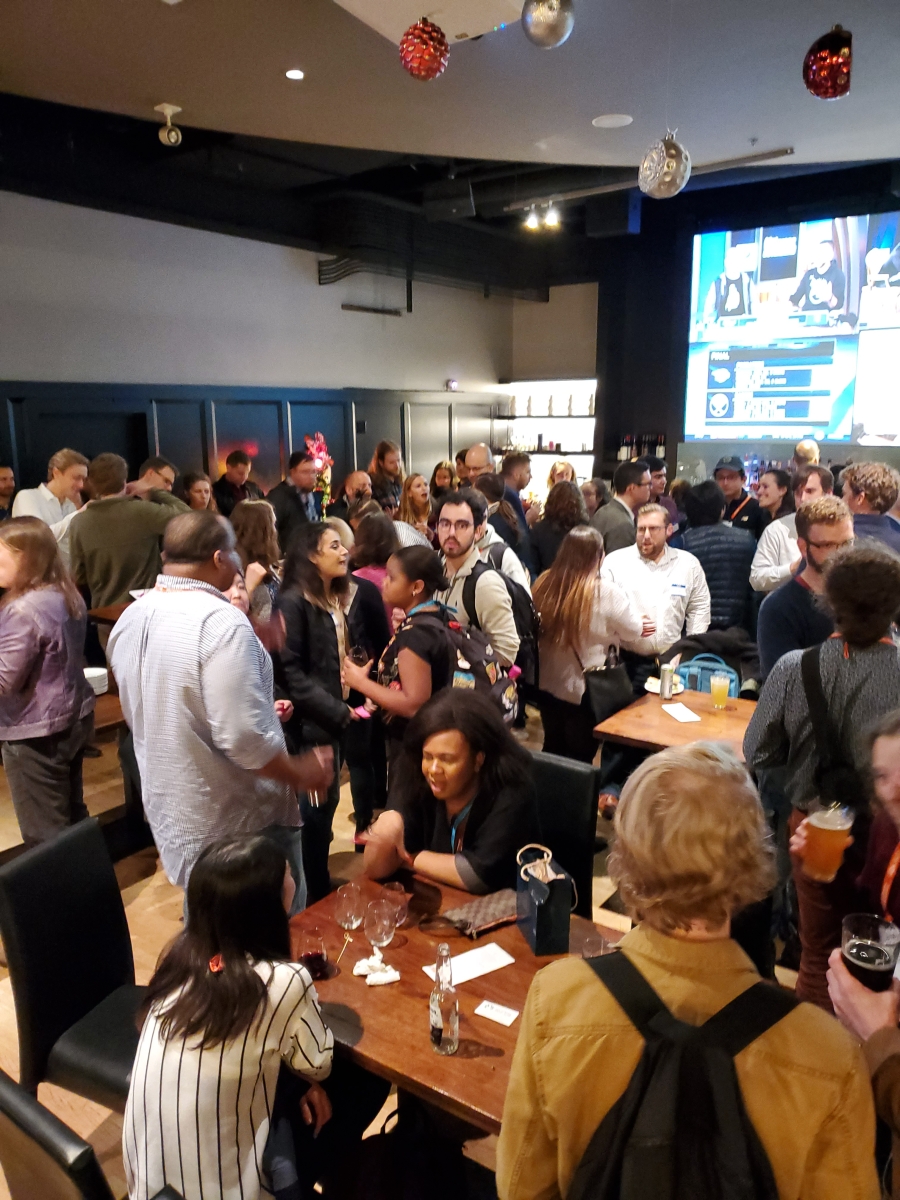 UNIVERSITY PARK, Pa. –Penn State faculty, students, alumni and friends gathered at the Tabletop Tap House in San Francisco to exchange ideas and reconnect with colleagues at the annual Penn State American Geophysical Union (AGU) reception held on December 12, 2019. More than 130 researchers attended the event, which was co-sponsored by the Earth and Environmental Systems Institute (EESI) and Department of Geosciences.
"The AGU meeting is the biggest meeting for environmental and geoscientists and Penn Staters are well represented – it is a great place for us to bring Penn Staters together," said Susan Brantley, distinguished professor of geosciences and director of EESI.
The annual reception is open to all current Penn State faculty, students, and alumni from the departments of Geosciences, Meteorology and Atmospheric Sciences, and Geography. The next reception will take place during the AGU fall meeting scheduled for December 7-11, 2020, in San Francisco.