DOE - Penn State Collaboration
Project to develop computational tools for coupled human-natural systems
January 2017
UNIVERSITY PARK, Pa -- EESI hosting new collaboration between University and DOE
Klaus Keller, Chris Forest and Rob Nicholas, associates in the Earth and Environmental Systems Institute, will take part in a new five-year, $20 million project between Penn State, Stanford University and the U.S. Department of Energy (DOE).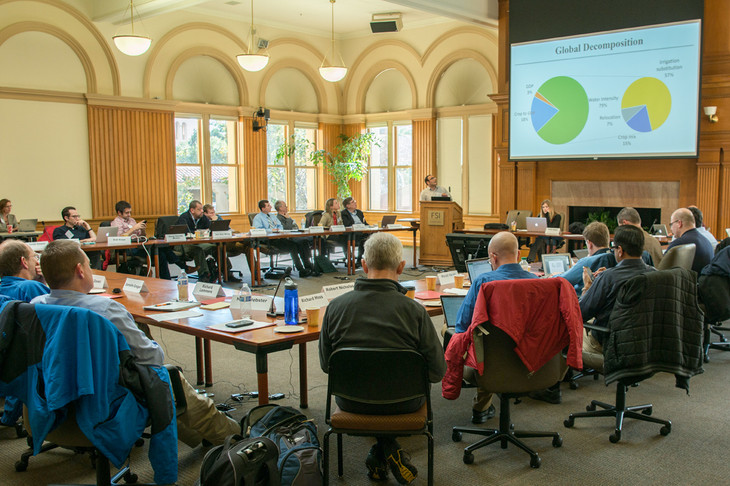 Through the project, researchers will seek to develop an integrated modeling and analysis framework to assess impacts of variability and change in the Earth system. Co-led by Karen Fisher-Vanden (Ag Econ), the project involves nearly 30 Penn State collaborators across Earth and Mineral Sciences, Agricultural Sciences, Engineering, Eberly College of Science, and Penn State Law.
EESI is hosting the project, which is co-located with the Network for Sustainable Climate Risk Management on the third floor office suite of the Earth-Engineering Science Building.
Click here for more information on the project.