Upcoming discussion on science and politics
Michael Mann
October 2016
Michael Mann, Distinguished Professor of Meteorology and associate in the Earth and Environmental Systems Institute at Penn State, will be among the panelists in a discussion Thursday, Oct. 13 about the role of scientists helping to shape policy for a more sustainable future.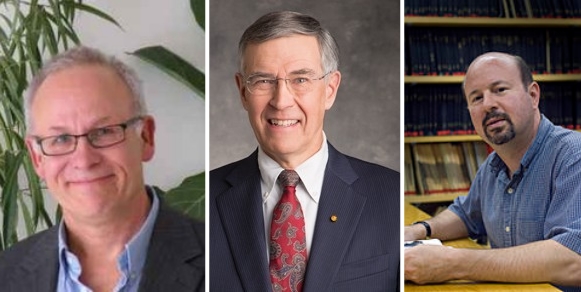 The discussion, "Scientist-Citizen: Science Policy in the Age of Promise and Peril," featuring Rush Holt, executive officer of the American Association for the Advancement of Science (AAAS), will be held in the Freeman Auditorium in Penn State's HUB-Robeson Center at 7 p.m. on Oct. 13. Mann and Peter Hudson, director of Huck Institutes of the Life Sciences and the Willaman Professor of Biology, will join Holt.
Mann said that the current environmental challenges and the upcoming elections make the event particularly timely.
"Many of the leading challenges we face today as a civilization lie at the nexus of science and policy," said Mann. "As we approach our next presidential election, it is critical that these challenges be brought to the forefront of our political discourse. This forum provides an opportunity to do that right here at Penn State."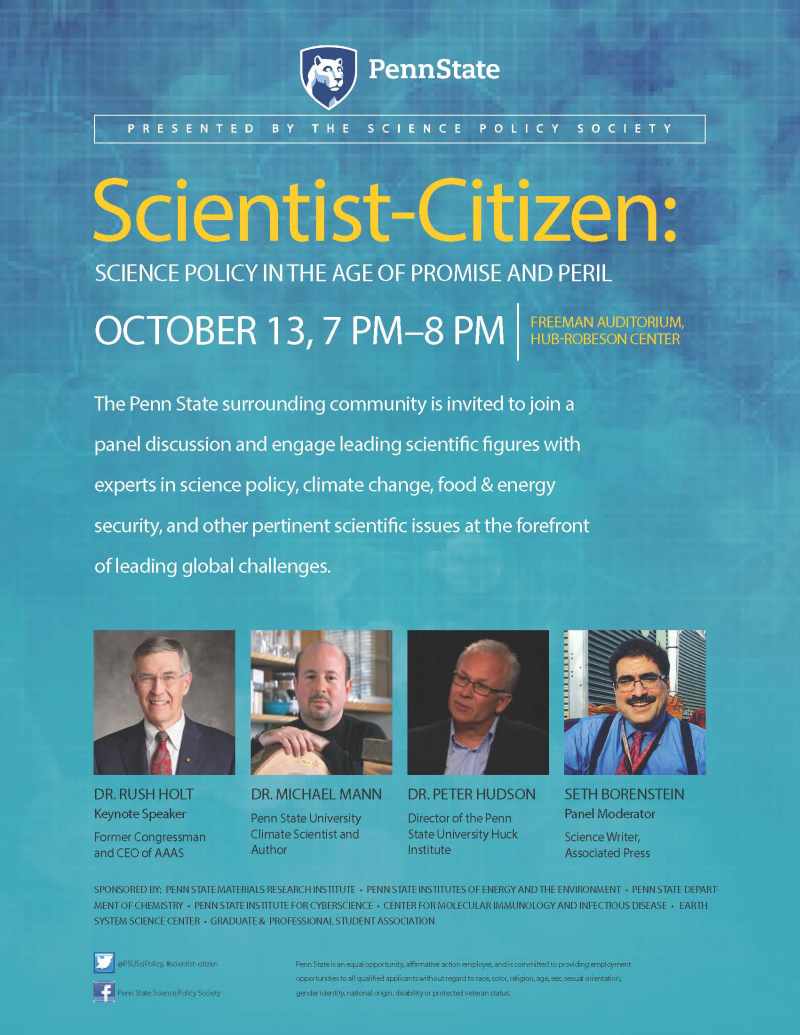 Click here for the full story: Retired congressman, AAAS CEO Holt to lead panel on science and politics - October 2016.